3 min read ★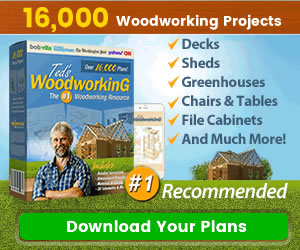 Hate Carpet? Would you love Stained Concrete Floors instead?
This is part 2 of my series

In this 2 part series I take you through my journey of pulling up some cheap Pergo-type flooring and staining the concrete underneath.
I completed my project in about 5 days before and after working my 9 to 5.  I only spent a few hundred dollars on materials and the equipment I needed I just rented from Home Depot.
You can quickly and easily create beautiful stained concrete floors in your home too!  Just follow me on my journey & avoid some of my pitfalls where you see my TIPS.
---
STEP 2 – Wash and dry your floors
Once your floors are sanded, you'll need to thoroughly clean your floors. I started by vacuuming the excess dust first.
Here are my floors after washing, rinsing and being allowed to dry.
TIP: Also realize that the plastic sheets will have dust on them now too, so either wipe those down (before you vacuum the floors) or change them out so you don't have excess dust falling onto your new beautiful stained concrete floors!
Once free of dust, you'll want to mop the floors with a mixture of water and TSP (Tri Sodium Phosphate). That's a big word, but it's easy to find at places like Home Depot. This is just a mild cleaner/degreaser that is prepping the floors for the staining process. I let it sit on the floors for 20 minutes and then began to scrub with a long handled scrub brush before mopping it up.
TIP: If you rented that sander from Home Depot you can also use that with a scrubber pad to make the cleaning go faster.
Use a wet/dry vacuum (which you can buy or rent from most Home Depots) to vacuum everything up. You don't want any TSP residue left so you'll repeat the mopping process 2 or 3 times with just warm water to make sure the floors are totally clean.
TIP: If you find that when they textured the walls of your home they sprayed excess texture onto the concrete, this needs to come up but doesn't come up easily.
I bought a long handled scraper and also used paint remover to try and get as much of that up as possible. The more you get up the better the results. In some cases, contractors also spray paint words onto the floors as notes. This doesn't come up easily either, but you may also like the modern/industrial feel it creates also. If you do want to get it up a combination of paint remover and a power sander (again rented at Home Depot) can usually do the trick with some elbow grease!




STEP 3 – Stain your floors
I used a cheap plastic sprayer I bought at Home Depot. The same type sprayer used for spraying bug spray around the outside of your house. I used a figure 8 patter motion not staying too long in any one place and overlapping my sprays to apply the stain.
Here are my floors after 1 coat of stain.
TIP: No matter what sprayer you use, if you're using acid stain, make sure it has no metal parts! These can dissolve and burn you in the process.
You can use that same long handled scrub brush to go behind yourself and scrub the stain in using a circular motion.
After 3-4 hours if you decide you want the stain to be darker, go ahead and do a 2nd pass of spraying the stain. Just bear in mind that the floor will look different (and lighter) once totally dry, sealed and waxed.
Here are my floors after 2 coats of stain.
Once your stained concrete floors look great and you've allowed the last coat of stain to dry at least 2 hours we need to neutralize the acid. We do this easily by simply mixing more TSP and water and mopping it on and scrubbing it in; pretty much just like when we cleaned the floor earlier. Then rinse with water only enough times to completely remove any residue. Use your wet/dry vac to suck up all the extra water.
TIP: During most of this process I wore old socks I didn't care about. In the event you're walking on wet stain or sealer this is less conspicuous than a foot print from a foot or shoe.
Here's that video again from part one which quickly moves through all the steps.
I used Chem Coat stain, sealer and wax products on my floors. It's not an affiliate link but you can see all their products on their website www.chem-coat.com/products.html
Here's their color chart. I went with the Aqua Mist color although in hindsight I would select a darker color as I think it would have done a better job of hiding some of the imperfections better.
STEP 4 – Seal your new concrete stained floors
After the neutralizing rinse of your floors, it's imperative that you make sure your floors are totally dry before sealing them. I personally waited a good 8 hours. If you don't wait long enough you risk the sealer coming out cloudy. Take a piece of painter's tape and stick to the floor.
If the floor is dry you'll have to pull it up. If the floor still has moisture it won't stick fully to begin with.
TIP: If you use acrylic sealer as I did, you can mix acrylic paint in with it to enhance the color of the floors.
Here are my floors after 2 coats of stain and 1 coat of sealer with added color.
Rinse out your sprayer from the stain. Then simply put your sealer (and acrylic paint if using) into the sprayer. Coat the floor in the same manner as you did the stain. You can apply multiple coats of sealer but allow about 45 minutes in between each for it to dry. Any areas that look less glossy than others just give an extra coat to just that area.
STEP 5 – Wax your concrete stained floors
Once your floors are totally dry from stain (about an hour), the final step is simply to wax. Spray one coat of wax (again using that handy sprayer) and allow to dry 1 hour. THEN remove all painter's tape and plastic sheets from the wall. These may may have dust, sealer or stain which we don't want falling on to wet wax.
Here is the finished project with our furniture back in place!
Then go through your floor thoroughly with a vacuum and/or broom. Lastly do 1 more coat of wax and you're done!
You can walk on the floors after about an hour. But wait a full 24 hours before moving any furniture or appliances back onto the floors.




If you like what I do, please consider sharing on Facebook!
---
Do you have any questions?  Have you stained concrete?  Have any tips?

I want to hear from you!
Feel free to comment here or email me with any questions as I am here to help!
I want to hear from you! Thanks for being with us!
Of course in the day and age we unfortunately live in I have to add the following: I am not a general contractor or professional concrete stainer.  This post and part 2 walk you though the steps I took in staining my concrete.  Your results could differ.  Please consult a professional if you need to.
Save
Save
Save
Save
Save
Save
Save
Save
Save
Save
Save
Save
Save