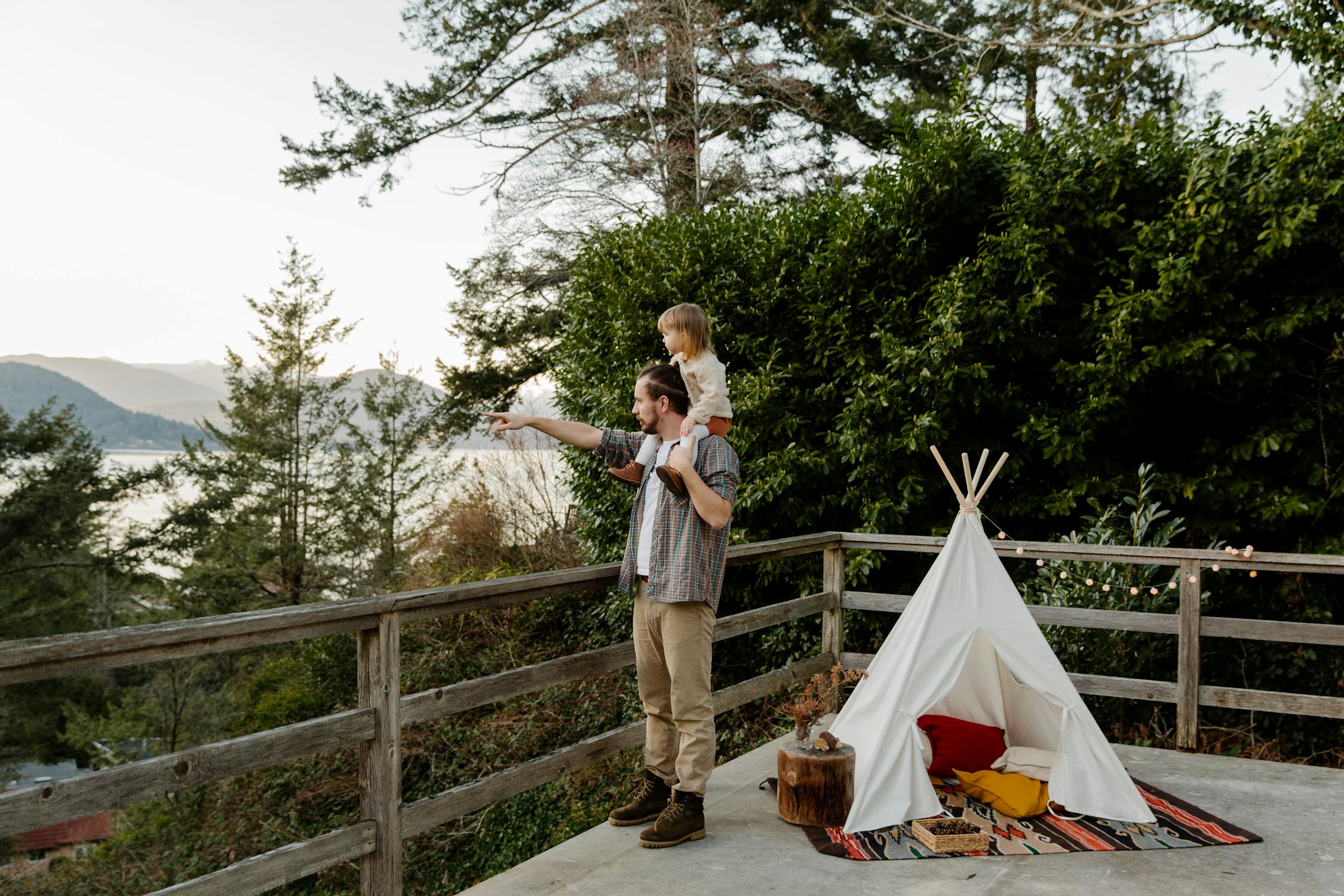 Embarking on a family vacation with kids is a thrilling process that requires thoughtful organization. It's a time to make lasting memories, bond as a family, and experience new wonders together. Every decision adds to the fun, from choosing the right location to personalized itineraries. By involving everyone in the planning process and considering the interests and preferences of each family member, you can ensure a truly unforgettable experience.
Whether you are taking your kids for a mountainous adventure in Pigeon Forge or a calmer beach vacation, planning your trip is essential. Kids can become overwhelmed, especially on vacation; therefore, you must plan activities that best cater to their interests. Here are a few tips and tricks to plan the perfect family getaway with your kids.
1. Select A Location Strategically
Every family member has unique desires when it comes to the perfect vacation destination. Even though everyone might not be able to achieve what they want, you can all come together and choose a location where everyone can engage in enjoyable activities.
You can consider a mountain getaway in the heart of Pigeon Forge. In the beautiful Tennessee Smoky Mountains, Pigeon Forge offers various family-friendly activities and attractions to keep your kids entertained.
Pigeon Forge has much to offer, from stunning museums to adrenaline-pumping water activities. And remember the undeniable dining experience. The city is renowned for delicious cuisines, and the wide selection of breakfast in Pigeon Forge will leave your kids in awe.
Tips for choosing the perfect vacation destination:
Consider what type of traveler you, your partner, and your kids are.
Determine your budget.
Think outside the box – go to a less famous place if you don't wish to spend too much money.
Consider how much time you have.
2. Ensure to Make a Flexible Itinerary
When arranging a trip with children, it's crucial to be adaptable with your travel arrangements. Consider your kids' interests and energy levels and provide room for impromptu alterations and breaks. Give a thorough overview of the sights and activities to do before you go but leave time for leisure and exploration.
Moreover, set aside time for age- and interest-appropriate activities, balancing outdoor activities, educational opportunities, and entertainment choices. Include leisure time, food, and simple sightseeing. Discover regional celebrations or events to spice things up. Flexibility allows for unforeseen travel and ensures everyone has a well-rounded and enjoyable holiday.
Use tools like travel websites (TripAdvisor, Expedia), guidebooks, online communities, official tourism websites, travel blogs, and vlogs, and ask around for ideas when making your travel plans. These websites include information on accommodations, attractions, traveler tips, and good advice to help you formulate a comprehensive and informed plan for your unforgettable holiday.
3. Look For a Child-Friendly Hotel
While there are several accommodation options to choose from, the list gets smaller when you add kids to the picture. Hotel options for children are essential for family holidays, providing welcoming, comfortable accommodations and a child-friendly and safe environment. And if you're taking your pets along, finding a pet-friendly hotel or cabin becomes crucial.
What to look for in a child-friendly hotel?
Typically, it would help to look for hotel amenities that might excite your children during your travels, such as a swimming pool, water slides, and other activities such as music rooms and children's playrooms. Look for a hotel or accommodation near a park or other child-friendly places. Additionally, find hotels close to retail locations with products you might need on a whim and a room with a view so kids enjoy a picturesque view.
4. Pack Lightly
Packing for a trip with children can be a strenuous task. That is unless you prepare for your trip and try to obtain as much knowledge as possible beforehand. It would help to consider many things while packing for a family vacation. The items you cannot afford to leave behind, the toys or valuable items the kids need, and the things you think they need, like their favorite blanket.
However, it is crucial to pack lightly. Having to haul around luggage while vacationing is a parent's worst nightmare. If you pack lightly, you are packing wisely.
Tips to pack efficiently for your vacation:
When packing for vacation, pack lightly by
choosing versatile clothes
packing travel-sized bathroom items
cutting down on unnecessary items
folding clothes and saving space
Consider laundry options at the destination to reduce luggage weight.
5. Prepare Your Kids For The Flight
Spend some time mentally preparing older children for the experience of flying if you are taking a flight to your destination. It is crucial if this is your child's first trip or if they haven't flown in a while.
Explain to them what to expect at the airport and how they should conduct themselves. Discuss the specifics, such as taking off shoes and jackets before they pass through security. It will help them prepare and avoid last-minute tantrums or fusses.
Airport dos and don'ts when traveling with kids:
Keep in mind these airport's dos and don'ts to ensure a stress-free experience with your kids:
Do bring things to keep your kids engaged, such as toys or tablets.
Don't forget to carry chargers for your devices.
Do bring headphones for your kids.
Don't let your kids have caffeine or too much sugar before the flight. It's best to tire them as much as possible before the flight so they can sleep peacefully on the plane.
Conclusion
Vacationing with kids can be tiresome and hectic but remember to enjoy your time. As difficult as it may be to step back and unwind, try your best to enjoy the entire traveling experience with your kids. Every trip offers additional, long-lasting advantages besides providing opportunities for families to explore new places and activities together. After a few days in a fresh, tranquil setting, excellent for your mind, body, and soul, you might discover that you're feeling better than ever. When you all return home, a healthier and more contented you will enable you to be more present for your children.