When you are offered a new job, you always have to ask some tricky questions about salary. People often feel awkward asking about their pay and a lot of us make the mistake of taking the first offer without negotiating. In some cases, your new employer will not be willing to budge but, in most cases, there is some wiggle room.
Employers will decide on an upper limit that they are willing to pay, but this won't usually be their first offer. Unfortunately, a lot of people don't know how to negotiate their salary and they don't know how much they should ask for.
In many cases, expected salaries are a lot higher than actual salaries, especially for certain roles. By doing a proper research about workers' compensation in your state, you have a higher chance of knowing what to aim for.
The average person expects around 25% more than they are likely to get, and this figure is higher in certain industries or in specific cities. When you are negotiating your salary, it is important that you are realistic about what you ask for, so you need to research the average salary for similar positions.
It is also important to take things like the cost of living in the city into account so you can be realistic about what you ask for. If you go in asking for way too much, you will be turned down and your new employer will be far less likely to negotiate with you.
If you are unsure about what a realistic salary looks like, check out this great infographic, which breaks down the difference between salary expectations and actual salaries.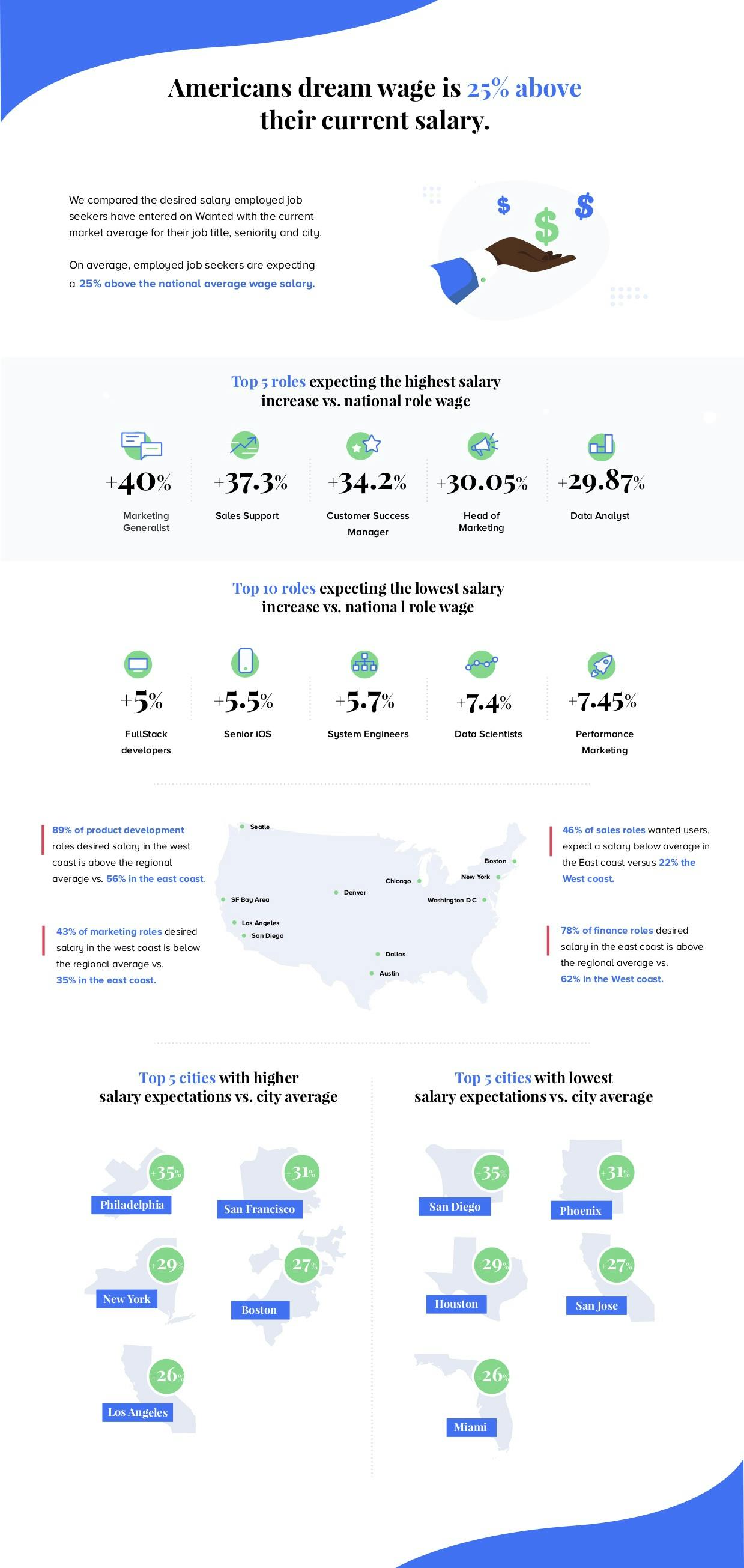 Infographic Design By https://getwanted.com