I still remember the day I started my blog. In fact, I created the Facebook page for my blog before I started the site. Back then, I wondered is Facebook a good way to promote your business?
Let me tell you what I've learned both in my own blog but in also working with some small businesses:
For most business or website owners, Facebook is not an effective way to promote offers, generate leads or drive traffic. Generating engagement requires posting multiple times a day 7 days a week, still often with poor results. Ultimately, there are other uses of your time that drive much better results.
But there's more to say about Facebook, marketing your local business, blog, or e-commerce website through Facebook.
We'll also get into some of the exceptions; people who are killing it on Facebook and see how they're doing it.
So let's dive in!
P.s. If you need a stellar website or a WooCommerce store development, you can visit the full-stack development agency Guaranteed Software's website!"
Is Facebook good for small business?
The real question is whether or not you have the time and the money to make Facebook work for you.
Make no mistake. For my blog, called Middle Class Dad, I have a Facebook page. I actually created the Facebook page for my brand before I launched my site (which was a mistake).
I say creating my Facebook page first was a mistake because I hadn't registered my URL yet for my website. At that time, www.middleclassdad.com was available. Then within a few days of created my Facebook page, someone bought that URL, threw up a quick website that hasn't been touched in years, preventing me from getting that URL.
I feel quite sure whoever they are will offer to sell me the URL once my blog hits 100,000 page views a month (which I might consider for the right price). But it also feels a little bit dishonest too.
Anyway . . .
When I launched my blog in 2016, I was often posting to Facebook multiple times a day.
I heard so-called experts say you have to post consistently and frequently to make the Facebook algorithm work for you.
So once upon a time I was posting content a minimum of 3 times a day.
I had also heard the experts say that Facebook hates it when you put a link in your posts to make people click away from Facebook (how am I supposed to promote my business if people can't click to my site??)
So I spent hours creating videos I uploaded to Facebook and custom meme images I loaded directly to Facebook.
In fact, once upon a time, I spent more time working on Facebook marketing than I did creating content (also a mistake).
Here's an example of the organic reach (how many of my fans saw a post I didn't give Facebook money to promote):
As you can see, Facebook showed this post, which didn't contain a link, to 110 of my followers.
Did I mention my Facebook Middle Class Dad page has over 6,600 followers??
So out of over 6,000 people, only 110, or about .01% of my fans actually saw that post. I wish I could tell you that was the exception, but whether I was linking to a blog post, posting a video or just a meme image like that, my results were more or less always the same.
The real irony is that since I stopped spending time on Facebook (I now post a handful of things a year), the traffic to my blog from Facebook has stayed exactly THE SAME.
I get between 200-300 visits a month from Facebook to my site unless I'm paying for ads (which do have some use). That's true now and has pretty much always been true.
So no, unless you plan to spend a few hours a week creating and scheduling posts on your brand's Facebook page, or have an advertising budget to run ads, Facebook is not the most effective use of your time in promoting your business.
How can I promote my business on Facebook for free?
In short, it's easy to create a Facebook page for your business, and that's free to do.
On your Facebook page's home page, off to the left (at least on desktop), you'll see an option called Explore. Under that is Pages (the 1st one in the list). Click pages. Then simply hit the green box that says "Create Page" on the next page that opens up.
That will walk you through setting up your page.
Once you have a basic page, you can add a description, link to your website and a physical address for local businesses. You can also upload a logo or other photos and even add a button on your site (which could link to your email list sign up page if you have one).
Once your page is done (you can add or tweak it at any time), now is the time to decide what to post on there.
It's also VITALLY important that you post at the right times.
At first, you won't know what the best times are. But once your page has been going a while and has gotten some engagement, you can click the insights tab at the top of your page, click posts on the menu options of the left, and see what days and times of day get the best results.
Until then, simply think about your target audience, what time zone they are in (if it's different from yours) and what kind of person they are.
My audience is from all over the world (which is bad from a targeting standpoint).
But they are all hopefully parents (which has some universal habits). So when I was actively promoting on facebook, I tended to post late morning (after kids had been dropped off at school) or early evening (after the kids had gone to bed).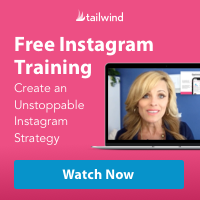 How does Facebook help in promoting business?
Think of Facebook as a good way to build community, to spread your message, and to connect with fans, customers or prospective customers.
Don't think of it as this great way to generate revenue (unless you're willing to pay for it).
To better understand what I mean, put aside your business owner mindset.
If you use Facebook personally, think about why you go there. Do you go to Facebook hoping to see offers from local businesses? Most likely the answer is no.
Chances are, if you're like most people, you go to Facebook to connect with friends and family. You share some pictures of your kids so grandma is Baton Rouge can see them. Or maybe you have that buddy (we all have one) who's constantly posting videos of his favorite metal bands.
In short, you go to Facebook as a distraction, not to buy stuff.
So the most successful businesses that market on Facebook understand that and use that to their advantage. They post fun, light content that really resonates with their audience. And they do Facebook live videos (still arguably the best way to reach your fans on Facebook without paying for ads).
The best things you'll post (in terms of engagement, shares, likes, and comments) will not be your 20% off sale posts or a link to a form to sign up for something.
No, your best performing posts will tug at the heartstrings, make them laugh, or a meme that gets them nodding their head in agreement.
Once you get that engagement, the good news is that Facebook starts to show your stuff to more people more often. But it's a lot of work to be constantly putting things on Facebook. You'll doubtlessly try many strategies that don't work.
And when you do find a strategy that gets engagement, that may not result in traffic back to your site or new customers.
The best way of promoting your business is to have a great looking website that is well-optimized to drive traffic to it from Google.
Don't have a website yet, or built one on Blogger or Wix or Squarespace that you aren't quite happy with?
There's only 1 way to build a professional website that can grow as your business grows that's optimized to be found on Google and that's through WordPress.org (not to be confused with wordpress.com which is more like the 3 above names I mentioned).
I wrote the ultimate guide to Starting a Website from Scratch (click to read it now on my site).
In that detailed article, I walk you through everything you need to know to get your site up and running, complete with screenshots. And don't worry, while I know some talk about the high cost of websites, my guide shows you how to do it for next to nothing.
How do I promote my product on Facebook?
You can post a link directly to a product page of yours.
If you are selling affiliate products (other people's products that you get a commission on), just make sure they are OK with you promoting on Facebook (Amazon, as an example) does not allow paid ads on Facebook that go directly to their product pages.
Personally, I think you get the best results by doing the following:
Writing a blog post about your topic
Promoting that product in your blog post
Posting the blog post on your Facebook page
Running a Facebook ad for that Facebook post
The trick here is that if your Facebook ad costs are higher than the sales it generates, then you're obviously losing money. So TEST, TEST, TEST.
Also, start small on your Facebook ad budgets. I like to start at $5.00/day.
You can always ramp your budget up, but it's much harder (from an algorithm standpoint) to back off your budget.
I often can get Facebook ads with a cost per click of under 10 cents.
But remember, you'll be lucky if 10% of the visitors to your post click the product link in the post. And you'll be lucky if 4% of the clickers actually buy the product. So make sure the product has a high enough price tag to offset the cost. I would not, for example, do all that for a product that sells for $19.99
Why would I not just post a direct product link on Facebook?
Because as I've mentioned elsewhere, people aren't coming to Facebook to buy products. They're coming to have a distraction from the real world.
They might, however, click to read an article that addresses a problem they have, and if the product you're promoting in that article offers a solution to their problem, they might buy it.
Do my Facebook followers see my posts?
The short answer, as you saw in my example above, is a small percentage your followers will see any given post unless you're paying to boost it.
But even my posts aside, which are obviously designed to drive traffic to my blog, let's look at the Facebook page for my 9 to 5 job which is a local business.
My day job is running the business end of a large martial arts school.
That Facebook page has about 1,600 fans. This is a local business rather than an online business, so unlike my fans, these fans are largely current and former customers and friends and family of the team I work with.
That distinction does help!
The other thing that helps is posting memes that resonate with our student's parents who make up the majority of our 1,600 fans.
Remember, images like a meme are the most effective thing to post since it doesn't drive them to click off of Facebook.
So here, as you'll see, we do get better results than I do for my Middle Class Dad page:
So you see that 525 people saw this post out of 1,600, or about 32%.
Honestly, for Facebook posts, that is a GREAT result. Our owner's wife does the majority of Facebook posts and our site generally posts several times a week.
But, does an increase "likes" or shares result in increased traffic to our website and an increase in new students and additional revenue? After all, "is it positively impacting the bottom line?", is really the question.
The answer there is no.
In fact, in looking at 1 year's worth of leads (people who contact us and who could potentially become paying customers) I see that of all the leads we have, only .35% came to us from Facebook.
That's right. Not even half of 1 % of all our would-be customers last year came to our site through Facebook.
And since we do run ads on Facebook, it's possible that NO ONE came in to try a class because of our non-paid Facebook efforts.
Is doing SEO more effective than Facebook for promoting my business?
Yes, the short answer!
SEO, short for search engine optimization, is a fancy way of saying make your site show up in Google searches.
So if you have a local business selling pet furniture and your store is in Boise, ID, you want your store to come up first if someone searches "cat tree near me" or "dog bed Boise" or anything even similar to any of that.
How do you do that?
Each of those phrases someone might type into Google is a search term, more frequently called "keywords" or for a phrase longer than 3 words, "long tail keyword phrases".
So your job as a business owner is to think of all the possible keyword phrases someone might search that you want to show up for in the search results (what they call ranking).
Then you need to find a way to get those phrases into your website.
What you don't want to do, however, is just cram them in everywhere. That's known as keyword stuffing and Google can penalize you for it.
The best way to get all relevant keyword phrases into your website is to have a blog section of your site (if you're a local business or e-commerce business). But you won't have 1 page for all those terms. Instead, each targeted search phrase can become its own blog post.
There's WAY more to go into about doing SEO right, and the good news is that there are a ton of DIY SEO tools that are free. So click that link to go right to my ultimate guide to SEO to dive in deeper.
In the long run, SEO doesn't have to cost anything, and compared to those 200-300 people who visit my blog each month from Facebook, I get tens of thousands coming from organic Google searches once I learned how to do SEO.
Are there some people succeeding at using Facebook to promote their business?
I have to admit I do see people claiming to be killing it using Facebook.
Most of them are in a Facebook group I'm in about online marketing, so I have to take their word for it. I also see blog posts and YouTube videos claiming similar things.
Of course, there are also organizations like Social Media Examiner who have built their whole business around using social media for marketing.
To be clear, I am not saying NO social platform works. I'm not even saying Facebook can't work.
What I AM saying is that in my experience, Facebook takes a lot of time and effort for mediocre results. And there are better things to do with your time that reap much better results.
But for other social platforms, YouTube and Pinterest work great!
I also think if you are a B2B (business to business) company, LinkedIn could work well. Twitter I would steer clear of unless you're in politics.
I just like to find the best uses of my time and then double down on what's working. For me, that is NOT Facebook.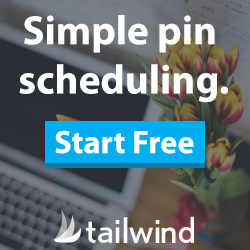 Did I cover all you wanted to know about whether Facebook was a good way to promote your business?
In this article, we took a look at the world of Facebook business pages, which are sometimes called fan pages.
We explored why businesses have them, how to use them, and if they are effective.
After all, any business owner, whether local or strictly online, wants to find ways to promote their business that don't cost an arm and a leg. We just want to get in front of our audience and build our tribe.
So today, we answered the question "is Facebook a good way to promote your business" with a resounding no. Most people spend a LOT of time on Facebook posting to crickets.
The people who do make Facebook work for their business often end up paying for ads or boosting posts to get the results they want.
While there ARE exceptions to that, the vast majority of physical or online business owners will not get the results they want on Facebook without spending money.
What's your most effective way to advertise?